Dr. Michele Nielsen, Owner and General Dentist
Michele received her dental degree from McGill University in 2001 and followed that with a dental residency at the Jewish General Hospital in Montreal where she gained valuable experience treating patients with a variety of dental and medical conditions. She joined the Steveston Smiles practice with her dad, Dr. Doug Nielsen, in 2002 and became the owner in 2013.
Michele is a certified Invisalign provider. She has been trained and certified in both Botox Cosmetic treatments and Therapeutic Botox Cosmetic. Michele is also certified to provide nitrous oxide sedation. She has further advanced her skills and training in the field of digital and laser dentistry.
In 2004, Michele continued studies with her alma mater in the area of Forensic Dentistry and spoke in 2006 on the topic of Bitemark Analysis at the American Academy of Forensic Science in Seattle. Michele recently became an understudy member of the BOLD lab forensic team with Dr. David Sweet; training to participate in forensic dental identification in BC.
In addition to her love of dentistry, smile aesthetics and design, Michele has a special talent for treating children. Her relaxed, friendly and welcoming manner comforts people of all ages but gives her the ability to connect with kids as well. Being a mom of 2 boys has only improved this skill.
Outside of work Michele most importantly enjoys spending time with her husband Chris and their two boys; Matthew and Nathan, as family is her first priority. In her spare time Michele enjoys cake decorating, walking her dog, ballroom dancing, kendo and spending time outside.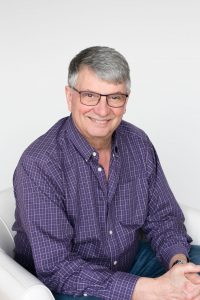 Dr. Doug Nielsen, General Dentist
Dr. Doug Nielsen grew up in Richmond, graduated from UBC Dental School in 1972, and opened his Steveston practice the following year. His passion for dentistry is evident in every aspect of his life. Dr. Doug is enthusiastic about pursuing higher learning, and continues to participate in crown and bridge programs, orthodontic workshops, endodontic, implant, and Cerec study clubs. He's always up to speed on the very latest in dental practices and technology.
Dr. Doug's exceptional achievements and leadership in his profession and the community have earned him many prestigious awards, including the Queen Elizabeth II Diamond Jubilee Medal presented by the Lieutenant Governor, the UBC Community Outreach Award, and the Dr. Paul Rondeau Humanitarian Award. In 2008, Dr. Doug was honoured by colleagues throughout North America with a Fellowship in the American College of Dentists for his ethics, professionalism and excellence in dentistry. He is also a past president and active member of the Vancouver and District Dental Society.
In addition to coaching practicing dentists, mentoring UBC Dental students is also important to Dr. Doug, who is a part-time faculty member of the University. He has also made presentations to the UBC Dentistry Dean's Advisory Board, the Vancouver & District Dental Society and has been interviewed by radio, newspapers and magazines about his outreach work.
When Dr. Doug realized the great need for dental care in marginalized populations, (both internationally and in his own"back yard") he took action and is proud to be the founder and president of The Dental Mission Project Society. TDMP loans portable dental equipment to volunteer dental teams. Dr. Doug led many such teams to rural locations in Central America, and established the first permanent dental clinic in San Juan la Laguna, Guatemala. Since then, he has worked with UBC Dentistry and Patterson Dental, taking dental students to BC First Nations communities and running volunteer dental clinics for the underprivileged in East Vancouver and Richmond.
Dr. Doug's passion for giving back extends beyond dentistry. He is a past president of Richmond Girls' Softball Association and coached for 23 years. He and his wife Susan are very active members of the Steveston Rotary Club where they initiated the annual free Christmas dinner for seniors, and an Interact Club, mentoring high school students in community volunteering.
The Nielsens' personal lives revolve around, compassion and caring for their family and community. They love to travel, make new friends, and experience foreign cultures and cuisines. At home they enjoy golfing, fishing, tending their vegetable garden, gourmet cooking and outings with the grandsons. Dr. Doug thrives on the great variety of challenges a general dental practice provides. Family and friends admire his kind and caring nature, his commitment to excellence, and his "can-do" approach to both his business and personal life.
Dr. Bob Jamieson, General Dentist
Dr. Bob Jamieson and Dr. Doug Nielsen met at UBC dental school graduating together in 1972 and started practicing together in 1973, before becoming two separate practices. About 10 years later they formed two separate dental offices but remained working side by side sharing a waiting room. In October 2015, Dr. Bob's practice again joined with Steveston Smiles with Dr. Michele Nielsen as the owner.
Dr. Bob is a certified Invisalign provider and particularly enjoys the work of crown and bridge and giving patients the smile they have always dreamed of.
Dr. Bob enjoys skiing in the winter and helping set up for ski races. Dr. Jamieson helped set up for the ski races at the Salt Lake City Olympics in 2002 and the Vancouver Olympics in 2010. In the summer, Dr. Bob enjoys spending time on his boat with his wife Norma, a retired Richmond school teacher, now on the faculty at UBC.
Dr. Selena Chow, General Dentist
Dr. Selena Chow grew up in Vancouver and graduated from UBC Dentistry in 2004. She has worked as a general dentist in several different dental clinics in the Lower Mainland and has gained valuable experience by being in different environments and providing treatment to a range of patients.
Selena feels it is important to further her dental education and keep on top of new materials and techniques. She is currently a member of the Everyday Dentistry Study Club where the the discussions are led by a variety of dental specialists. The goal of the study club is to enable general practitioners to be comfortable treatment planning multidisplinary cases. As well, Selena is trained in nitrous oxide sedation and can provide oral sedation for patients that are anxious about dental treatment.
After having some great instructors in dental school, Selena felt she wanted to contribute to her alma mater by volunteering as an instructor. She has taught in the third year "dental bootcamp" module where dental students pick up instruments for the first time and practice their skills on mannequins and plastic teeth. As well, she has taught in the Vancouver Dental Hygiene College, instructing hygiene students at all levels on extraoral exams, intraoral exams, taking xrays and evaluating xrays. Selena also led the local anaesthetic module and carried out demonstrations.
Selena has previously volunteered her as the team dentist of Burnaby Lake Rugby Club, attending games and providing emergency treatment to players at all levels. She also provided regular preventative care for the players and has made many sportsguards.
When not working, Selena enjoys spending time with her husband and 2 young daughters. They spend many weekends camping and enjoying the BC wilderness. Additionally, she enjoys knitting, sewing, making jewelry and cooking for her family.
Dr. David Yuen, General Dentist
Dr. David Yuen grew up in Surrey and moved to Vancouver to study his B.Sc. in Biology at the University of British Columbia. After graduating and working in conservation, he spent a year in Taiwan studying Chinese and teaching English.
Eventually David decided that dentistry was his calling, so he moved to Australia to study at the University of Sydney. During his program, David had the opportunity to fly with the Royal Flying Doctors service to isolated towns in Australia to provide people with much-needed dental care. He can still remember watching the kangaroos hop off the runway out of the way of the airplane coming in to land!
In 2015, David graduated with his Doctorate of Dental Medicine (DMD). While he loved the beaches and warm climate in Sydney, he missed Canada and his family in Vancouver. After graduation he came back to British Columbia and has since practiced in the Vancouver area and in Northern BC. His favourite part of dentistry is helping people get out of pain and helping people achieve the smiles they've always wanted.
In his spare time, David enjoys discovering new parts of Vancouver and surrounding area by cycling, walking and running. He also enjoys cooking and baking, and whenever he can, travelling and exploring the world.
Listing Features
Working Hours :
Now Opening

UTC - 11
Monday

07:30 - 16:00

Tuesday

07:30 - 16:00

Wednesday

07:30 - 17:30

Thursday

07:30 - 17:30

Friday

07:30 - 16:00

Saturday

08:00 - 14:30

Sunday

Day Off